It is with sadness that we announce that Danielle will be leaving us in November to move to New Zealand. She, and her husband Ryan, have purchased a practice on the south island and will be moving there to live.
Thank you
We would like to take this opportunity to thank Danielle — she has been such a wonderful addition to the team here at VPCC for many years and will be sorely missed. She has demonstrated an amazing level of care and co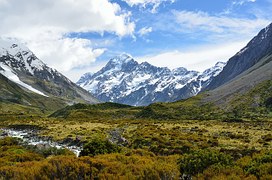 mpassion to everyone she has come in contact with, and this has been greatly appreciated.
Tania Kent, who has been at the practice for many years, will take over the care of Danielle's patients. She will increase her hours as follows:
Monday, Wednesday, Friday 9.00am-3.00pm (available during the lunch break)
Tuesday & Thursday 7.45am-6.00pm.
She looks forward to meeting every one of Danielle's patients and continuing their care. Simon Kent will be taking over Saturday mornings.
Danielle's last day is Friday 4th November, so make sure you come and say goodbye to her before then. We wish Danielle & Ryan all the very best as they embark on the next phase of their lives.